Few words about

our solution
Tutorial Online is an Electronic Performance Support System (EPSS) solution supporting work with the use of IT systems. It works in a web browser that monitors the user's current work on the process in the system.
Tutorial Online consists of three modules:
Tutorial Help – a virtual assistant will guide you through the process in the application you use.
Tutorial Performance – The virtual efficiency monitor provides real data on the efficiency of processes and employee activity in the systems.
Tutorial Designer – a user-friendly administration module allowing for easy process modelling and quick updating together with content management features.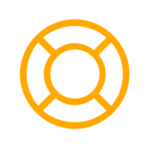 Tutorial Help
This virtual assistant will guide you step by step through the process in the application in which you work remotely and show you what to click and what data to enter when working with the application. Tutorial Online provides support throughout the whole process (end-to-end), ensuring proper, fast and comfortable work with the application.
Tutorial Help provides remote support for system users and induction for inexperienced employees.
The tool enables learning the system without the necessity of direct contact and delegating experts / trainers to teach less experienced employees / new employees.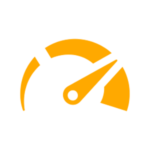 By collecting data on user activity, it allows monitoring of performance and optimising processes in the organisation, as well as monitoring the effectiveness of employees performing their activities remotely.
Tutorial Performance enables the aggregation of data on processes started and completed by the user, specifying the stage of the process which the user spent most time on or where the user got lost after choosing a different path for the process (e.g. less optimal). Tutorial Performance can also engage idle employees. Owing to the data provided, we can easily monitor remote work of IT system users.
Tutorial Performance – collects data online – in real time (real data from systems on which the real user works). The solution allows us to respond HERE and NOW, not only after checking the results. It identifies the core problem location and not the symptoms (whether the problem lies in the process or in the skills or the tool). Owing to the data and analyses provided, it allows for performance and effectiveness analyses to be developed at the intersection of man/process/system. With Tutorial Performance you receive support in optimizing the necessary elements (training, process, system, technology)"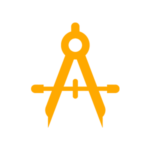 Tutorial Designer is an administration module in Tutorial Online. It is a user-friendly and intuitive interface for introducing and modeling processes and content management.
Tutorial Designer does not require any programming skills to operate.